Lex4Lab, Digital laboratory notebook
Université de Technologie de Troyes CNRS, ICD, Tech-CICO (2013-2019)
Pitch
Give a tool to researchers / innovators to preserve their intellectual property, while protecting their practice and work conditions (mails, teaching, publications, cloud diffusion…). PhD field, 2013 to 2019
Doctoral project, 2013 à 2019, as a PhD student, I designed features for the running app in UTT.
The aim was to guide users in a complex situation. Compiling needs, constraints and technical complexity, to get intuitive interfaces.
Collaborative project between the Université de Technologie de Troyes and the Lex Persona company, software editor (Troyes, France).
– Lex4Lab Design process according to the PhD experiments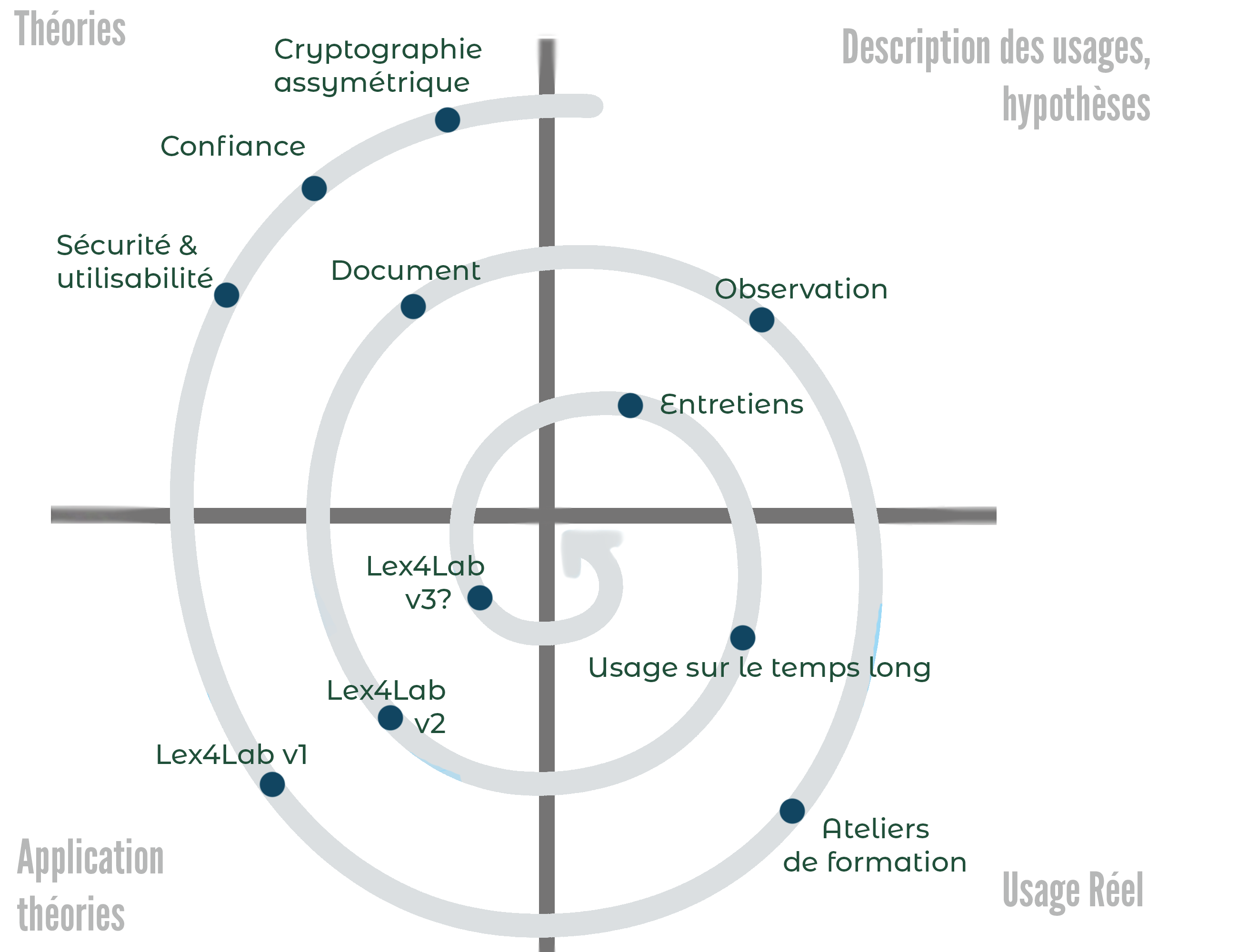 – Scenario writing with a use case

– Lex4Lab is running in UTT since 2013.

To see more